Do you want to rank your site? I don't think so you are actually want to! Even though you have some spectacular options like Rank Math, you are still using the old plug-in. But Why?
Let me guess the answer; "You absolutely have no idea which one is better for you." Right?
Okay, let me help you to find out the best suitable one.
If you want to replace your old plug-in with the most convenient one, then Rank Math should be your first prior choice. Like Themesgrove Rank Math is now the most favorable WordPress SEO tool for its amazing freemium features.
In this article, I will give you an unbiased review about Rank Math, not just it's so-called feature but according to its user experience.
What is Rank Math?
Rank Math, the "swiss army knife of SEO." Rank Math is a free and comprehensive WordPress SEO plugin by MyThemeShop team. It is specially designed with a ton of advantageous features to revamp your websites online visibility.
It is considered to be the best alternatives WordPress SEO tool over Yoast SEO. Rank Math comes with more than 65 features, along with smart automation features to saves tons of your time. You will get a user-friendly design and easy-to-use setup wizard which ensure smooth implementation of Rank Math which can optimize your site within a pinch.
Rank Math is extremely lightweight compared to other plugins and can include focus keyword tips, permalink evaluation, content length monitor, and many more. Unlike Yoast, which only allows you to optimize your posts for one feature keyword, with Rank Math, you can optimize your posts for up to 5 keywords.
Rank Math plugin is definitely worth trying out! Indeed it is the best of the best.
Key Features of Rank Math
Rank Math is Quick, Easy and Auto Configurable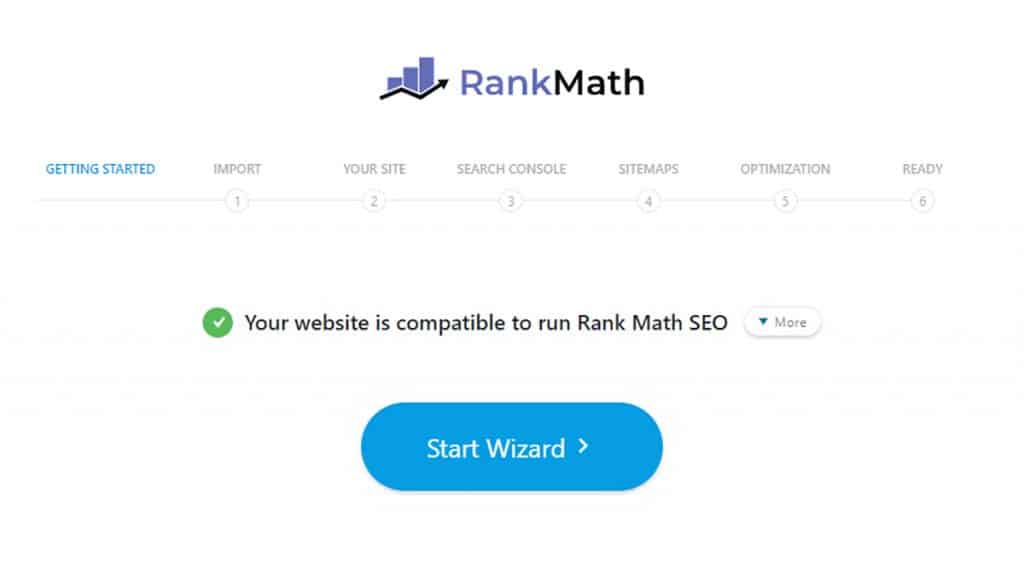 Rank Math plugin comes with a very user-friendly installation; therefore, you don't need to spend hours for setting up your website SEO configurations. The installation process is quite quick, easy, and works on auto-configuration as well.
Rank Math basically configures itself; thus, it has a step-by-step installation and configuration wizard which allows you to change the configurations manually. You can also add custom data to your SEO configuration.
Rank Math Has Simple but Powerful SEO Interface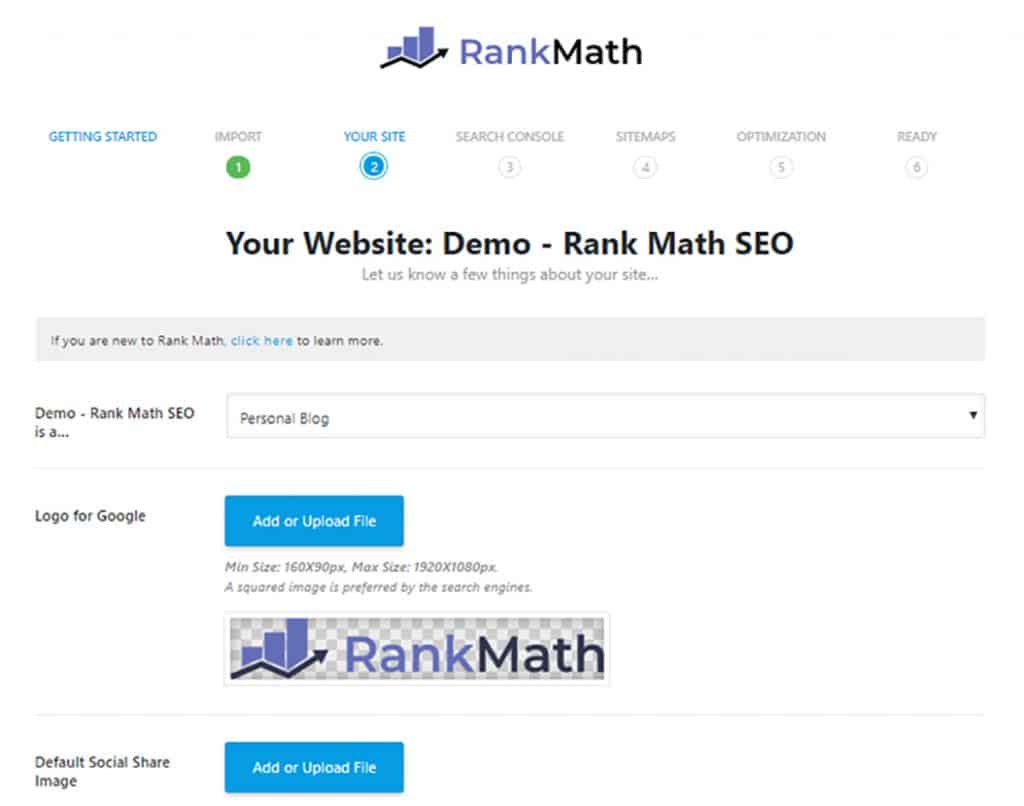 Rank math provides an easy and quick interface, which gives you a smooth and dynamic user experience with a lot of extra features. The simple, but powerful user-interface highlights the critical information; hence using those information, you can quickly improve your post's SEO promptly.
With the snippet previews, you can also preview rich snippets, and preview how your post will appear in the SERPs even the looks when it shared on social media.
Rank Math Provides Better Keyword Optimization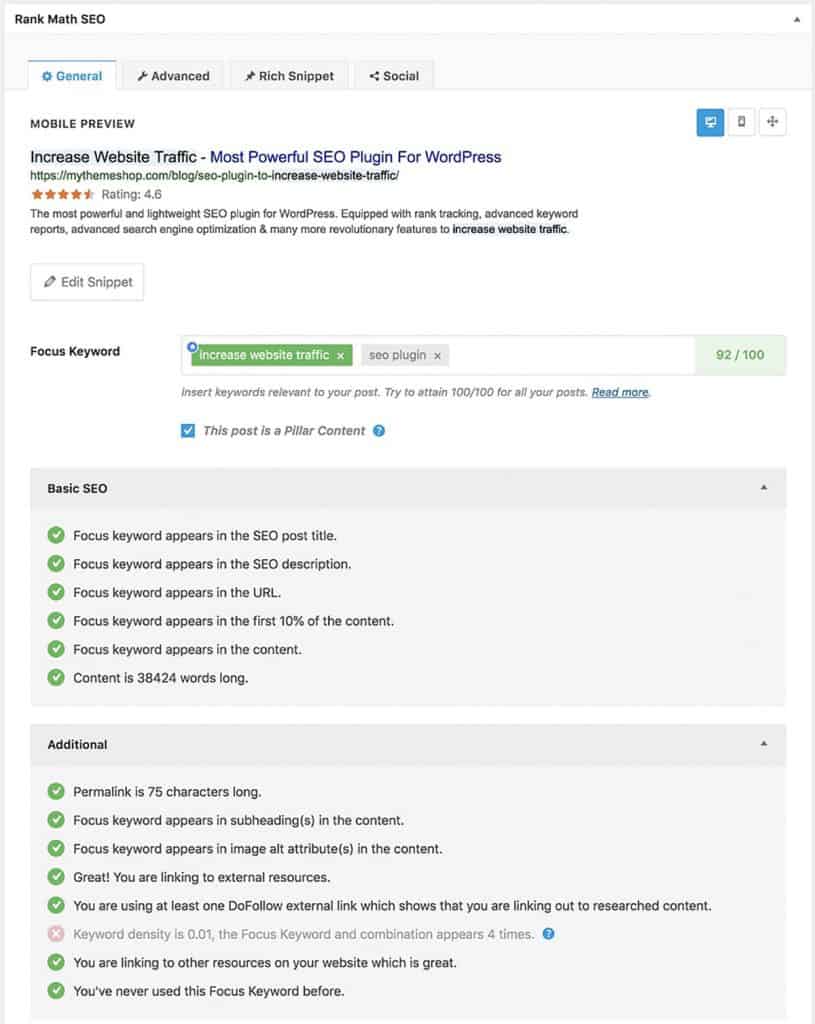 When it comes to SEO optimization, the keyword is considered to be an essential element also a key feature of every WordPress SEO tool today. With Rank Math plugin, you can perfectly rank and optimize your site with Rank Math's better keyword optimization.
For Yoast, keyword optimization comes with the premium version; whither Rank Math offers it free.
Rank Math integrates with the Google Trends tool to help you check the search trends for keywords and even compare them to others. With the inbuilt graph comparison, you can also compare the keyword opportunities visually.
Rank Math Shows Google Crawl Error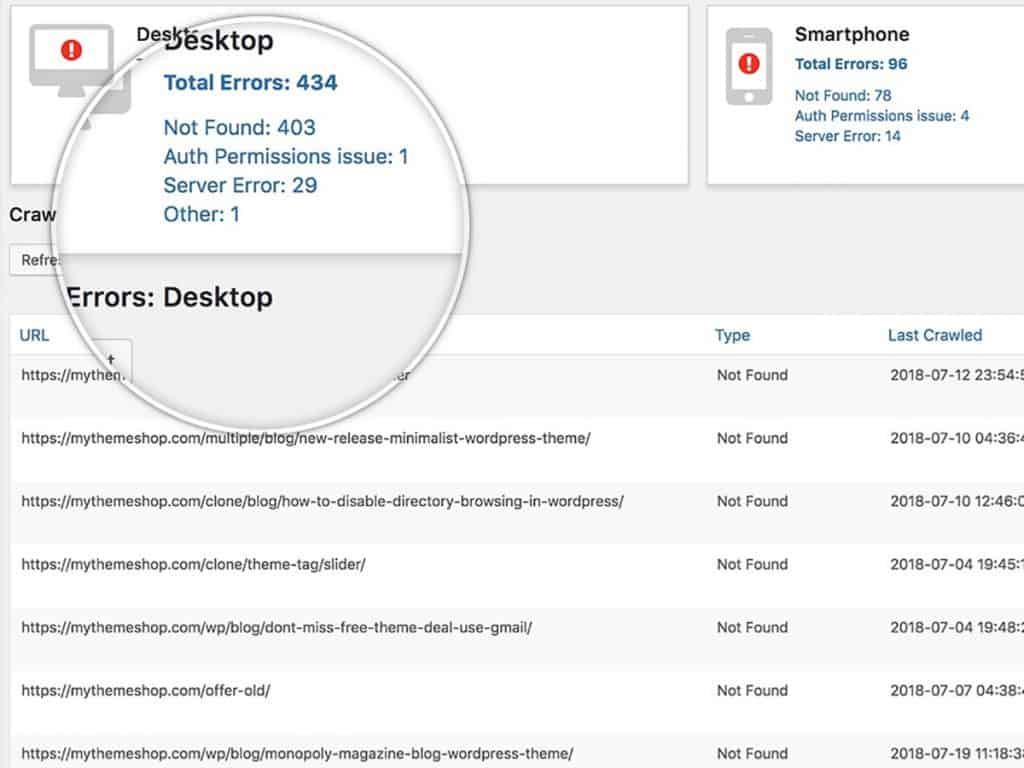 Google crawl error often ruin a visitor's experience likewise it can affect your blog SEO too. Therefore, Rank Math's advanced 404 error monitor is a convenient feature to eradicate this kind of issues.
It helps you to identify the detailed analytics for both desktop and mobile and list all the pages that throw 404 errors. To ensure better user experience, Rank Math also fix the potential 404 errors for you.
Rank Math Comes with XML Sitemap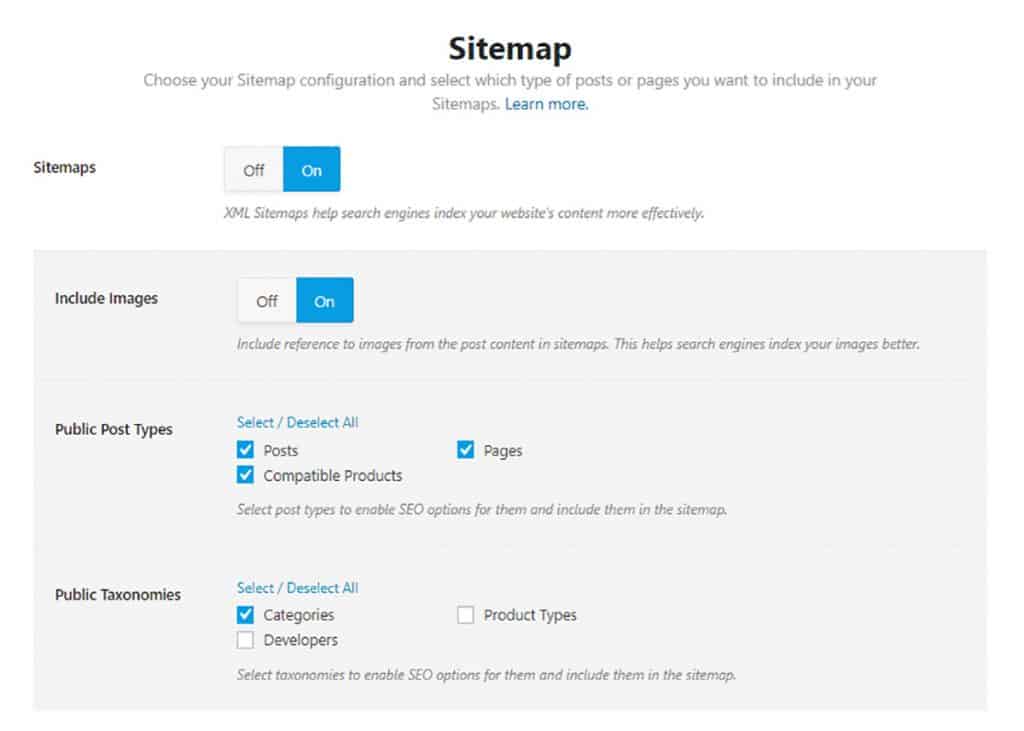 XML Sitemap simply a list of the pages on your website. It helps the search engine to find index content of your website.
You don't need to waste your time on submitting your website sitemaps to search engines. All your tasks will be automatically generated with Rank Math plugin. You can manually set what gets included and what doesn't during the installation process or from Sitemap Settings.
Rank Math Provides Rich Supports for Every Kind of Contents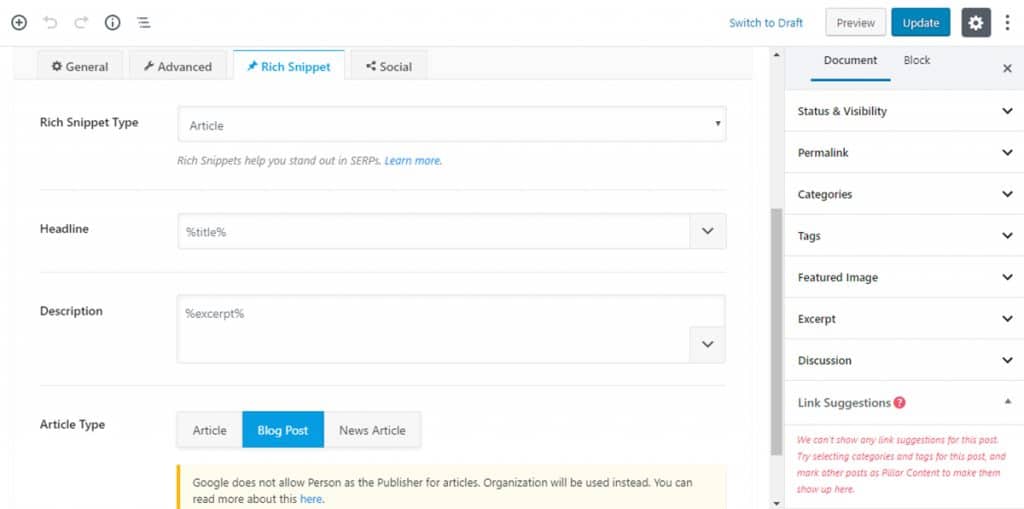 Rich snippet can get a large number of visitors to your site from the search engines. It can also provide some additional information to the users, which makes your content unique from other search results.